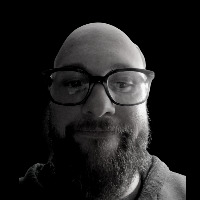 Andrew McCall
Web Dev Coffee Chat Signup
I have been developing web applications professionally for almost 2 years. Let's connect and talk about tech stacks.
Whether you are a new programmer, or a seasoned graybeard, we can chat about software development, bikes, dogs, or anything else.
Let's connect as resources to each other!
Free, 45 mins
We discuss web development and anything else that fits the energy of the room.